One Night in Oakland
We asked students at Oakland's Fremont High School to tell us what they do when they're not in school. Here's what they told us.
How to Keep Your Cool in School
Preventing Violence at
McClymonds High School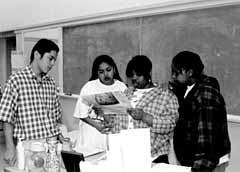 Haneefa Olufemi (with newspaper), a violence prevention counselor, leads a class at McClymonds High School on conflict resolution.
What Went On
At WonderCon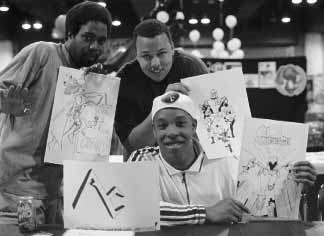 Local comic book artists strut their stuff.
The face-off between independent and mainstream publishers.
Building Community in West Oakland
How the Prescott Family Resource Center is Changing Lives
"Just like building a house, we're trying to build a neigh- borhood."

Robin Love
Director
Prescott Family Resource Center

Love at a meeting to plan an upcoming youth conference.