By Abbie Swanson, for Making Contact (class of 2009)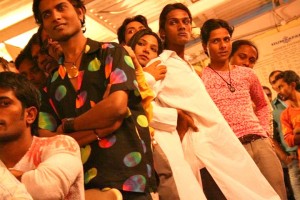 DELHI, India, January 2009—"Gay Rights in India" looked at a group of gay men and women trying to overturn a British colonial law in India called Section 377. The law, which has since been overturned, made being gay illegal. Abbie interviewed people in Delhi, Chennai and Mumbai for the story.
—
Abbie's project is an 18-minute radio documentary. The piece aired in June of 2009 on Making Contact and in July of '09 on KALW.