By Kevin Fixler, for The Atlantic (class of 2012)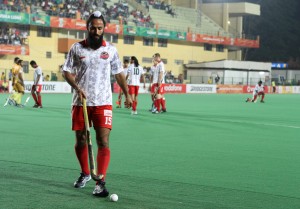 DELHI, India, July 19, 2012—In India, cricket is the national obsession, but it is actually field hockey that is its official game, with a more deeply embedded history within this patchwork of nations. Field hockey is the country's most decorated international sport, and the men's national team is the most accomplished in the Olympic event's history—winners of 11 medals, including eight gold, dating back to 1928.
As the world's second-fastest growing economy strives for more influence among the most powerful nations on earth, many of India's 1.2 billion citizens view field hockey as the country's best shot at making a statement on sport's largest international stage—given that cricket is not an Olympic sport. Indian field hockey has fallen off in recent years though because of a lack of success, with the national team hitting rock bottom in 2008 when it failed to qualify for the Olympics for the first time ever. Hockey's "Black Day," as it is known, was a near-lethal blow to a sport that has been in freefall since India won its last Olympic medal, a gold, in 1980. Support for hockey has waned ever since.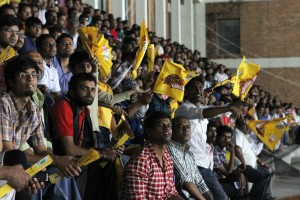 But buried deep within many Indians is a hope that hockey glory will return. That longing was mirrored in Chak de! India, an award-winning 2007 film starring Bollywood's top star, Shah Rukh Khan. It chronicled the rise of the women's national hockey team. Today, there is even talk that Khan, whose image graces billboards and auto-rickshaw rearview mirrors nationwide, will play Indian hockey legend Dhyan Chand—the Pelé of hockey—in another upcoming film.
"I think there is always a potential for hockey," said Arjun Halappa, a former captain of the national team, as well as one of the country's top players the last decade. "Everyone might say hockey is gone, but still if you look into India, emotion is always there for hockey. After cricket, you can draw a crowd only with hockey."
…