By Patty Espinosa (class of 2012)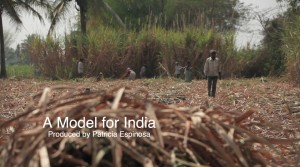 KOLHAPUR, India, April 2012—India is a conservative country. Talking about sex is taboo, and in remote areas of the country, so is talking about HIV and AIDS. The number of HIV infections in India is comparatively low to other developing countries, but the number of people dealing with discrimination is increasing.
But a group of young social work students from SIBER College decided to take a stand, and eliminate HIV discrimination in a nearby town. The town is a success story, but it's still unclear if the students' work will be a model for all of India.
—
Patty's final story is a video.